Who are we? Read about us
Ahaban GLF was founded by two good friends; Kofi Aryeh Afrofi & Anthony Mensah (known as Antoine Mensah in the media circles). They both worked together at Vibe 91.9 FM in Accra-Ghana back in November of 2011. Ahaban started after a short discussion on the idea of helping others through the creative arts, but it until June of 2015 that they joined hands with 4 others to initiate Ahaban's first charity project. Growing from there, Ahaban GLF is now a humanitarian organization, built on a growing network of volunteers and donors; all dedicated to working with communities across Africa to tackle our developmental challenges. We do this by reaching out holistically to those in need and helping them reach their full potential.
With the challenges and daily struggles we face in life we tend to forget to be thankful for what we do have, We tend to concentrate on what we lack, rather than what we've been blessed with. We tend to forget that even in our direst moment, there's still something we can do to help others... there's still something we can give back to encourage growth in our various communities. At Ahaban we intend to build an extensive network of volunteers and donors, thus creating a support base for numerous charity events & projects.
What we do? See Our Works
Volunteering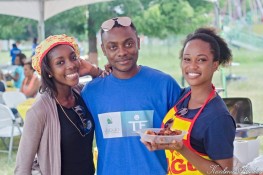 Our volunteers are both students and working individuals. Everyone is welcome to join us.
READ MORE
#IPledge10
Pledge GHs 10.00 a month to the Ahaban Mobile Shelter. Help us provide food items, hot meals & other essentials to the less privileged in communities across Ghana.
More about our CauseDonate Now