#AhabanGreenCampSession – Bead Making With The Kids At Dzorwulu Special School
On 23rd June 2017, Ahaban GLF had the opportunity to teach the vocational skills class at Dzorwulu Special School. This was in conjunction with the Green Camp project which is a monthly membership and vocational training program.
The activity which took place was teaching the kids how to make customized and non customized bracelet with the help of some volunteers.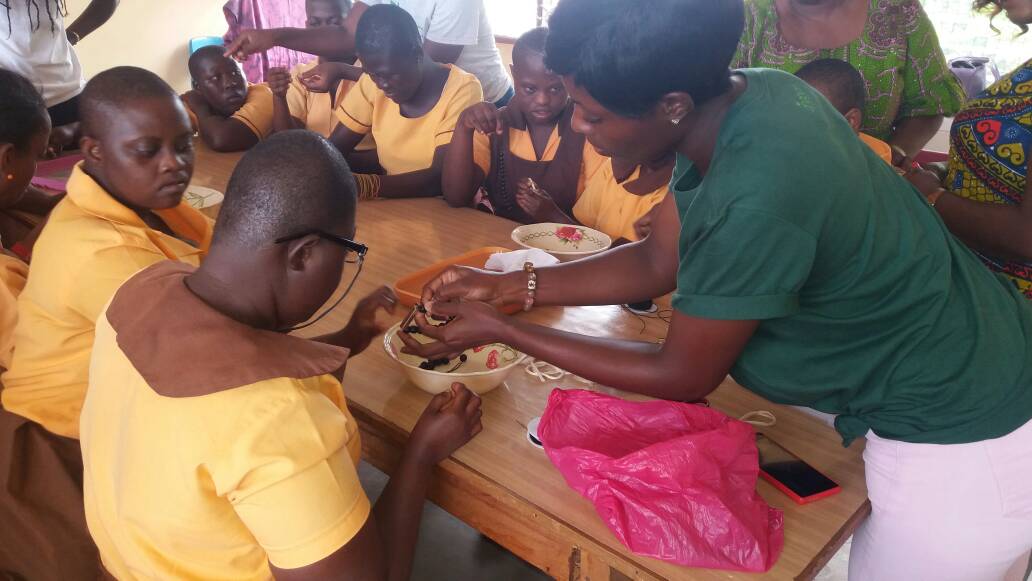 From series of demonstrations and tutorials from our project head Adwoa, the kids grasped the basics and went along to make their own customized beads with the help of some of our volunteers who were present.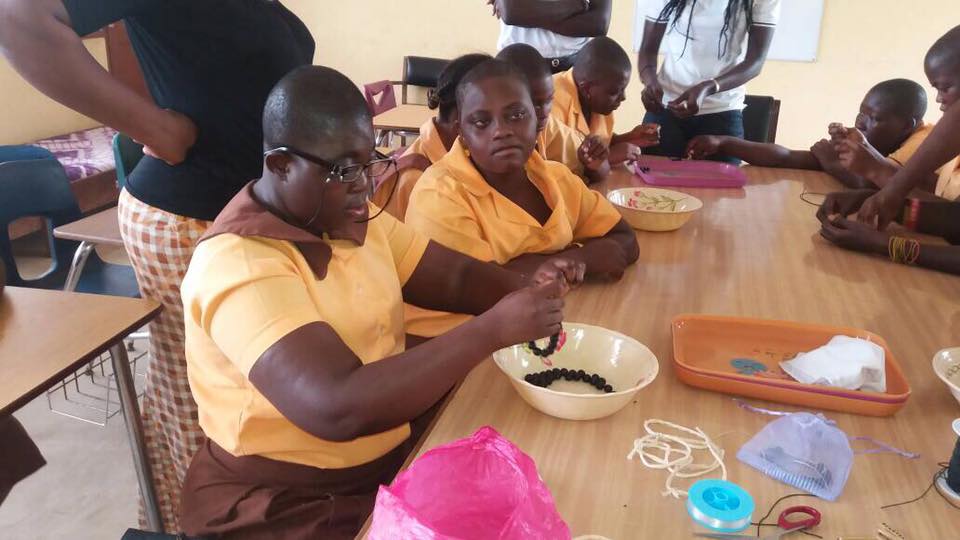 After some minutes, the kids produced awesome sets of customized "Give and Grow" Beads.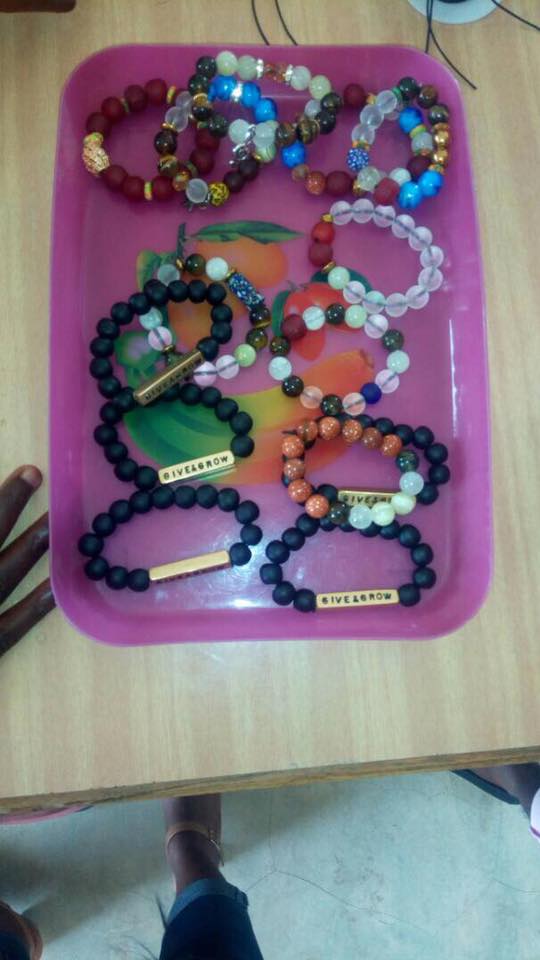 Kudos to the kids of Dzorwulu Special School for producing awesome bead bracelets and to their teachers for giving us the opportunity to come by and teach them. Not forgetting our volunteers who showed up to help that day.
Be sure to keep your eyes glued to our social media pages to find out our next "Ahaban Green Camp Session"