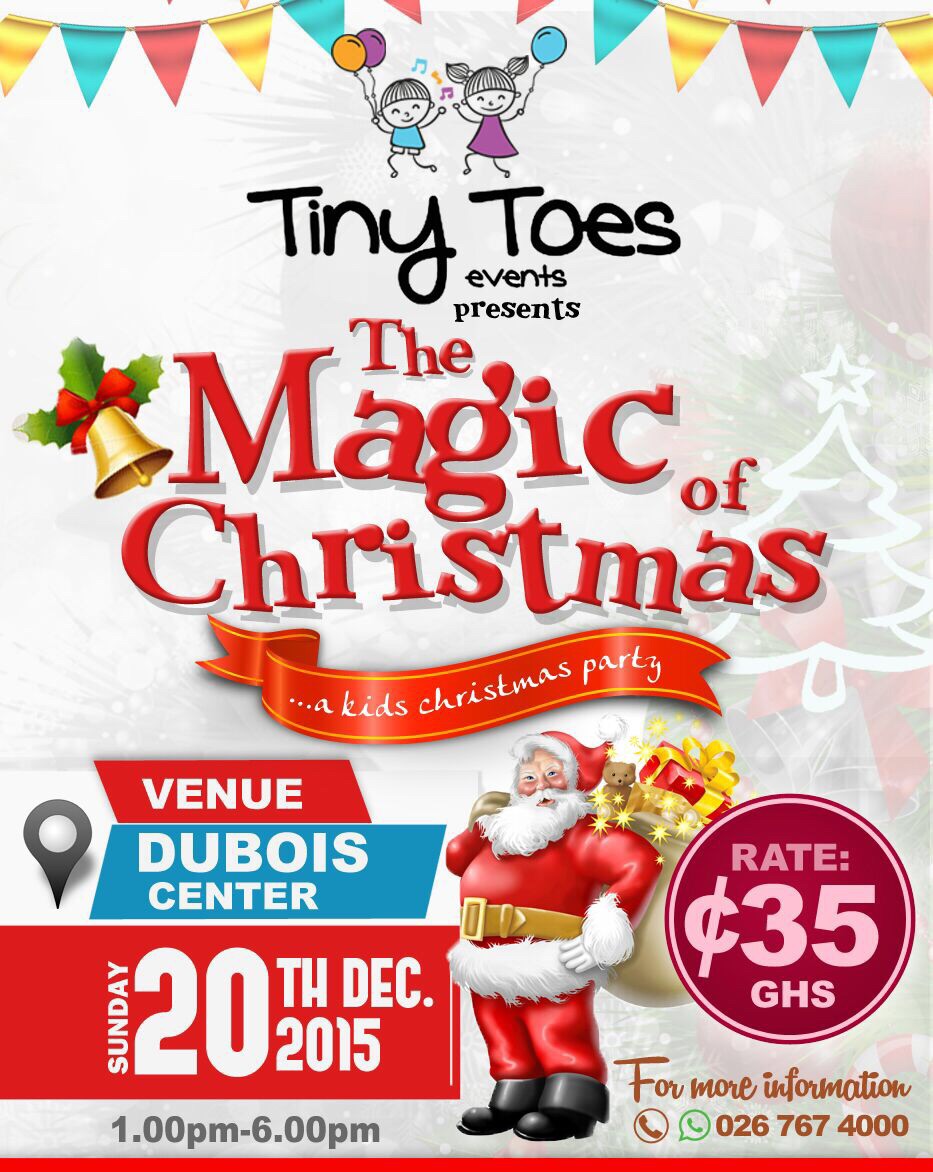 Venue :
Du Bois Centre
Date :
20-12-2015
Time :
01:00 PM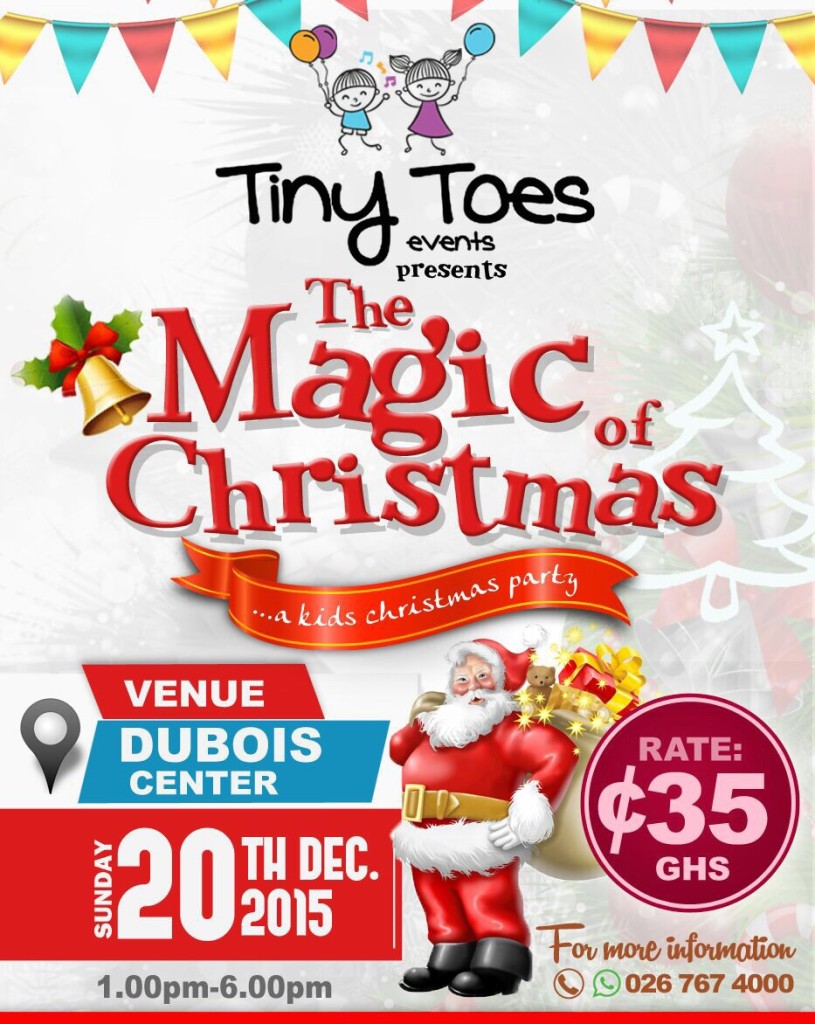 We're joining hands with Tiny Toes events to launch their foundation which has the broad vision to help the less fortunate children in society. The main objective of Tiny Toes events is ensure that children have a healthy balance between learning and playing.
This particular event is a fundraiser toward the foundation. Subsequent donations will be made to selected orphanages on the 2nd of January 2016.
Tickets to the event are selling at 35GHC.
We plan on feeding all children with one main meal, water and juice as well engaging them in fun activities. Cotton candy and popcorn will be available for sale.
Activities outlined are:
  Football
  Bouncy castles
  Trampoline
  Basketball stands (adjustable to suit the size of the child)
  Face Painting
  Musical Chairs
  Dance Battles
  Treasure HuntSIDE ATTRACTIONSClowns will be present to entertain the kids and keep them laughing. There will also be a visit from Santa Clause who will give each child a Christmas hat. There will be a surprise delivery of books to each child
We'll need volunteers to help with the food, and supervising the kids while their playing various games. To sign up for this particular event please call
+233 20 677 7449