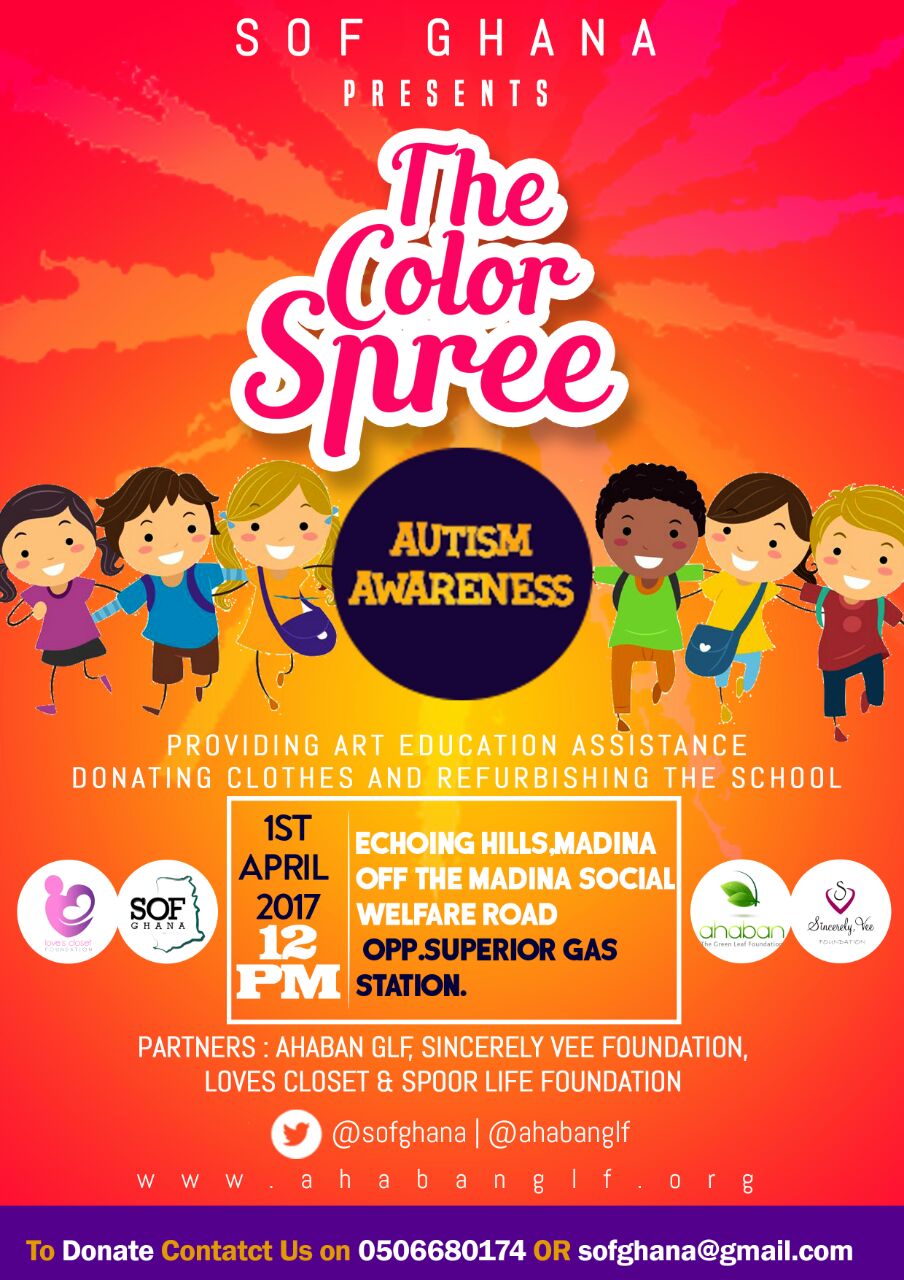 Venue :
Madina
Date :
01-04-2017
Time :
12:00 PM
SOFGHANA provides educational and special needs assistance to children with intellectual disabilities especially, autism, dyslexia and then down syndrome.
Ahaban GLF is partnering with SOFGHANA to give our volunteers and educative experience on learning to live and suppport individulas with intellectual disabilities. Together, we'll also help raise funds to purchase artwork, crayons, paints,pens,penicls and other stationary items and help donate some clothes to the facility. Our second stop is at Echoing Hills, Madina on the 1st April 2017
For any donations or to sign up as a volunteer please contact : Darkoa - 020 840 0978 / 054 370 2806
This event is supported by Sincerely Vee Foundation, Loves Closet and Spoor Life Foundation.