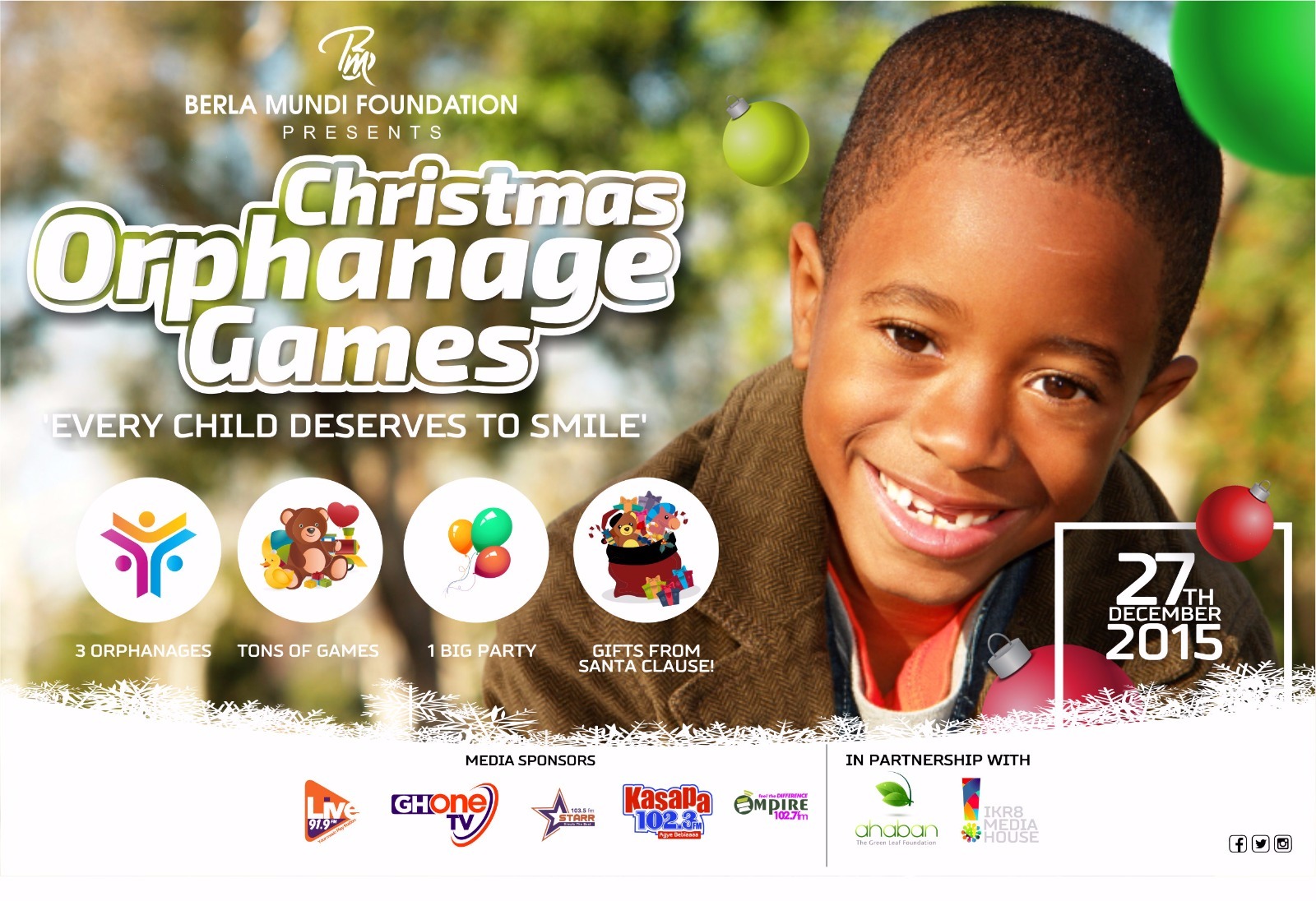 Venue :
Wonder Sports Complex
Date :
27-12-2015
Time :
09:00 AM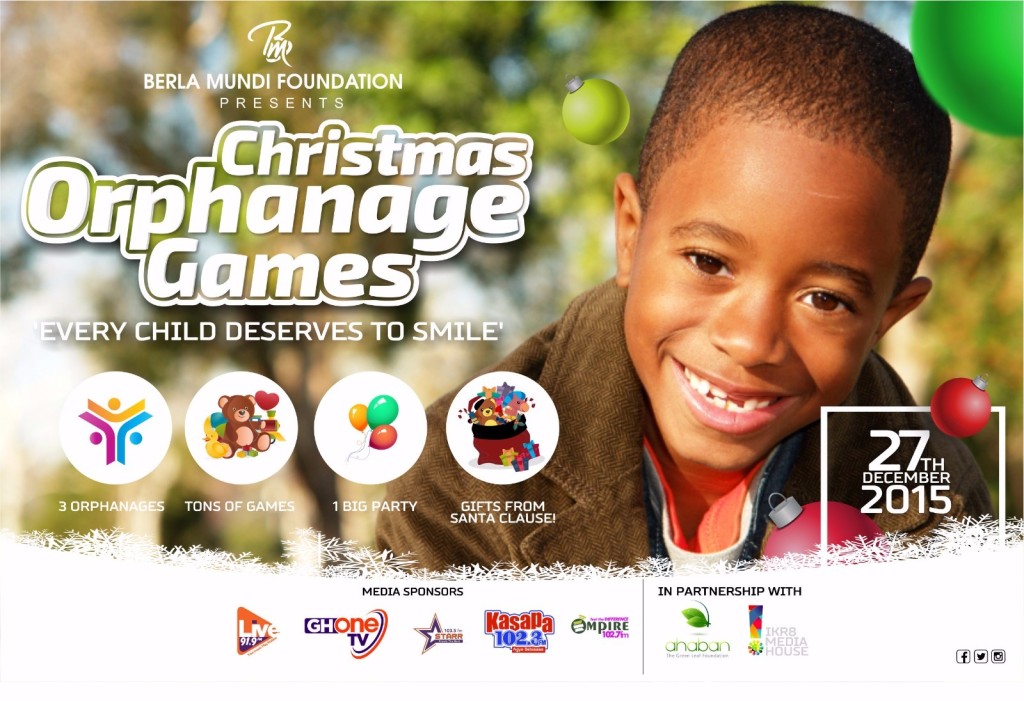 We're partnering with the Berla Mundi Foundation this Christmas for the annual Christmas Orphanage Games starting this year. The theme for this year is 'Every Child Deserves to Smile'.
This event is a Christmas party with fun and games targeted at 3 orphanages in close proximity to the venue (Wonder Sports Complex) in Sakumono.
We plan on feeding all children present as well as engaging them in games and inter-orphanage competitions. Games outlined are:
Football
Sack Race
Lime And Spoon
Musical Chairs
Ampe
Tag Of Peace
Track Race
Dance Battles
There will be side attractions like face painting, cotton candy, bouncy castles, wearing your favorite cartoon characters, and a gifts from Santa Clause.
The orphanage that emerges winner takes home souvenirs from sponsors and prizes from organizers.Among gifts to be given for the competitions are pens/pencils and sharpeners, school bags, exercise books, toys (Barbie dolls, toy watches, toy sunglasses) etc.
At the end of the event, donations will be made to all three orphanages which will include rice, cooking oil, tinned tomatoes, Indomie, sugar, drinks, biscuits, fruits, clothing (used or new), toiletries, etc.
To volunteer or donate cash or kind to this event do call our team on  +233 206 777 449 | +233 243 035 368 . You can also click here to donate via paypal