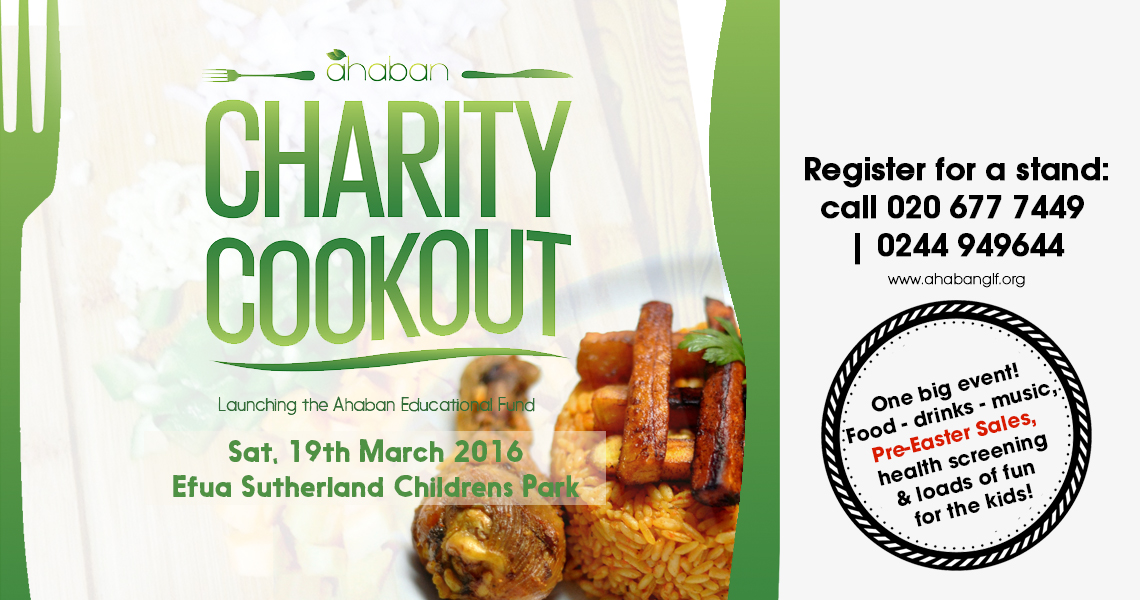 Venue :
Efua Sutherland Children's Park
Date :
19-03-2016
Time :
10:00 AM
—Ahaban GLF is launching its educational fund to help sponsor the education of selected underprivileged children across the country with a fundraising event dubbed "The Ahaban Charity Cook-out" on the 19th of March 2016 at the Efua Sutherland Park. —Ten different restaurants & catering services will team up with ten celebrities and volunteers. Together they'll cook, serve and sell to the general public to raise funds for the educational fund. —The proceeds from the sale as well as all other activities will be donated to the Ahaban Educational Fund. Our goal is to raise GHC 20,000 for the fund.   —
---
             Major activities will include
Cookout - Cooking by celebrities, the auctioning and sale of food.
The Official launch of the Ahaban Educational Fund.
Live Music & Comedy Performances
Playground - Children's activities; face painting, horse riding, bouncy castles, trampolines, etc.
Health Screening Exercise
Pre-Easter Sales Fair - Discounted sales of various products & merchandise