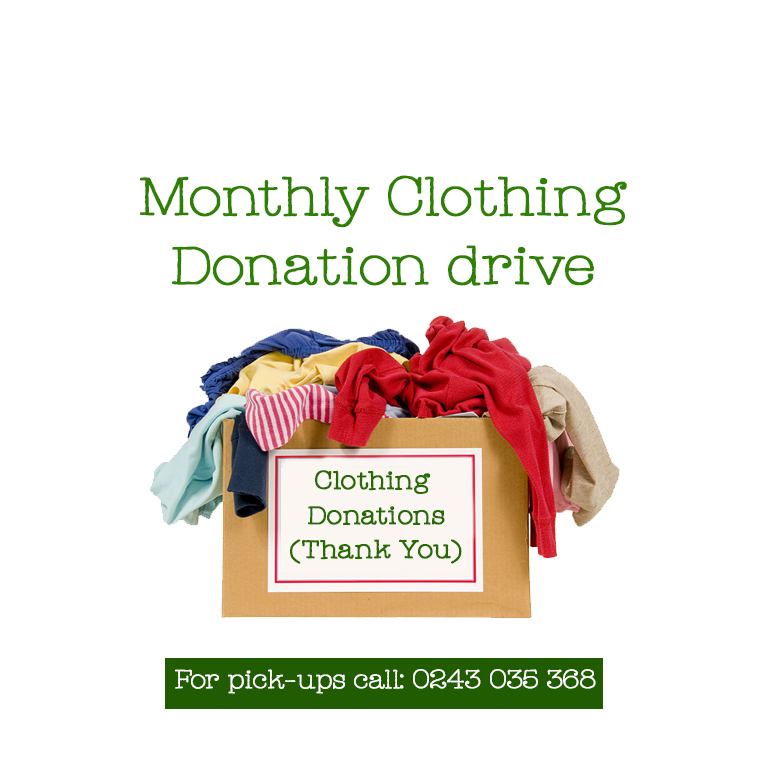 One of the monthly activities we've decided to carry out is a clothing donation to two major communities (taking care of needy children and adults) as well as the direct underprivileged communities themselves.
We successfully started a call to donate via social media and received quite a number of bags and boxes of clothing. Our first donation was on Sat, 7th May. The beneficiaries of these donations were:
Our monthly clothing donation drive for the month of May kicks off from the 17th – 31st.Got clothes and items you don't use anymore? Call for a pick up, and join us for the donation!
Call +233 243 03 53 68
1
Take note of the particular cause you'd like to donate to
Click on the donate tab
2
Take note of the information e.g. bank details
If there's any other information you require you can call the numbers available
3
Donate!
Go ahead and make that deposit. If it's not cash, no worries, call us (+233 247 212493) and we'll have it picked up